Living in Italy: The Real Deal

How to survive the good life!
Please share: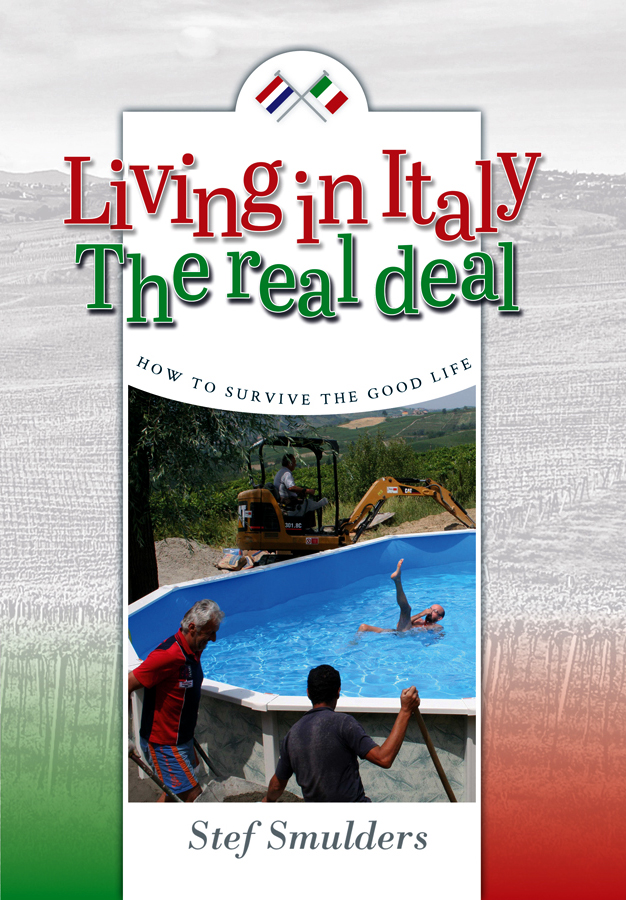 The experiences and adventures of two Dutchmen in Italy
"A thoroughly entertaining read and a unique introduction to 'the Italian way'!"
(Readers' Favorite website

)
"... the story is told with humour and an obvious love of Italy.
Some of the tales had me laughing out loud ..."
"Stef Smulders ... does what a good writer does: He writes what he observes and leaves the judgement to you, the reader. No constant bellyaching from Mr. Smulders. I like that. I really like that."
(James Martin, Wandering Italy)
"Smulders storytelling artistry is wildly entertaining."
(Blogcritics and Readerviews review

)
Ebook available on Barnes&Noble, Apple, Kobo and more
Paperback and Kindle ebook available on Amazon


Funny short stories about learning to live in Italy
About mafiose real estate agents, Mussolini-type builders, lousy plumbers, Italian neighbours, murderous veterinarians, horrors in hospitals, tasting wine,
eating pizza, visiting the theatre, truffle hunting and much more!
Contents
In 2008 the author emigrated to Italy, bringing husband and dog along, to start
Bed & Breakfast Villa I Due Padroni
But a lot of hurdles had to be taken before the first guests could be accommodated.
_
In 2014 Stef reported about his adventures in buying and reconstructing the house, obtaining a tax number and a bank account, registering at the commune and at the national health service, importing their car and a range of other things that lead to a myriad of bureaucratic troubles. These problems were always resolved in a truly Italian fashion, leading to raised Dutch eyebrows and hilarious scenes.

As a reader you will encounter a range of characteristic Italians, from sympathetic to villainous, from moving to shameless. Real Italians of flesh and blood, sometimes cliché, somtimes surprisingly original.
But always worth encountering.

_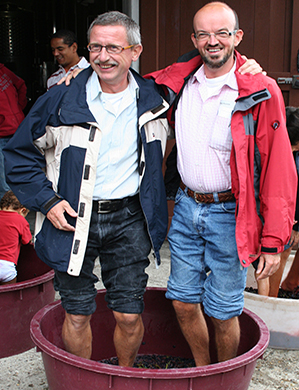 _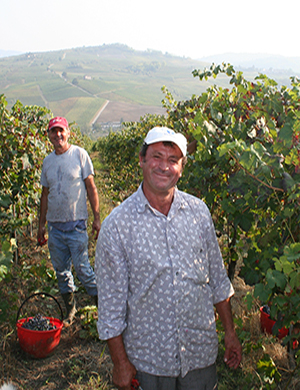 Readers' reviews
"Hilarious" "Addicting" "Finished it in one go!""Recommended!"
"What a great book!" "Unputdownable!"
"a comical, often downright hilarious account"
"Stef writes in a style all his own that keeps you riveted and thoroughly entertained."
"the true essence of the Italian people without falling into the usual stereotypes"

"A subtle, humoristisic and striking portrait of Italy."
"Recommended for anyone curious about Italy, who wants to learn to know the real Italian life."
"Enjoyable from the first page on. Wonderful description of the Italian adventures."

FIVE STARS from Readers' Favorite website
Five stars on bol.com (40 reviews)