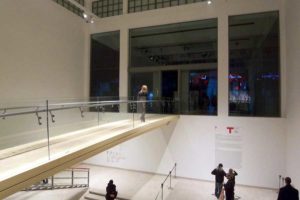 The Palazzo dell'Arte or La Triennale in Sempione Park is not to be confused with the Galleria d'Arte in Villa Reale. The 1933 building is called the Palazzo dell'Arte and was especially constructed to house the three-yearly art exhibition of Milan (till 2002). Since 2007 it is the home of the Triennale Design Museum , the Triennale Exhibition Center and the Triennale Design Café. The Design Museum gives a unique overview of the experimentations and innovations of Italian Design of the modern era: furniture, household objects and much more are on display. The exhibit is renewed annually.
Worth seeing:
the Bridge : an extraordinary suspended bridge of approximately 14 meters with overhead lighting
the Agorà Theater : a space entirely constructed in wood where debates, conventions, presentations, events and artistic performances are held
the chairs in the Design Café: a hundred or so different chair designs from different periods
An overview of current exhibitions is available on the Triennale website .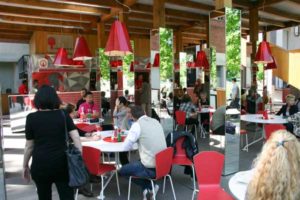 Finish your visit with a coffee in the modern café which is a popular meeting place of the Milanese. WiFi Internet available. At Thu&Fri you may combine the Happy Hour aperitivo with the museum visit for 13 euro.
The museum is a short walk from Piazzale Cadorna and afterwards you can go for a stroll in the Parco Sempione .
Completely accessible to the disabled.