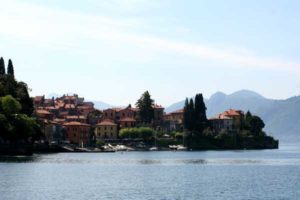 Lake Como, located only 40 km north of Milan has for ages been a major tourist attraction due to its mild climate and beautiful surroundings. The rich and famous of all times have built their villas and landscaped their gardens here, along the panoramic shores of this lambda shaped beauty.
The western shore of Lake Como
Starting from the city of Como itself, you may want to discover the western shore first, as this is where most of the historical villas and gardens are located. Not to be missed either is the city of Bellagio , situated at the intersection of the three branches of the lake. Your first stop along the western shore would be Cernobbio with Villa d'Este surrounded by its Italian gardens that still are in their original state. The Villa nowadays functions as a top-class hotel .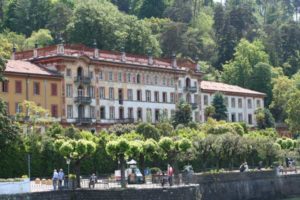 Continuing north along the old Via Regina you pass picturesque villages until you see the only island of the lake, Isola Comancina that used to be a stronghold during the Middle Ages. You can take the boat across to the island to dine in the famous restaurant there. Past the isle the most beautiful part of the shore begins, the Riviera della Tremezzina . Near Lenno look for the Villa Arconati Visconti Balbianello with its splendid loggia overlooking the lake.
Further north, at Tremezzo , you'll find Villa Carlotta , which hosts sculptures of Canova and paintings of Hayez and is again surrounded by a beautiful garden (entry at 9€). The last stop along the shore would be Menaggio , from where car ferries depart for Bellagio .
Between the legs of the Lambda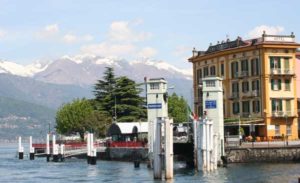 Bellagio is situated at the promontory that sticks far out in the Lake. In Bellagio you may visit the beautiful park of the Villa Serbelloni hotel and Villa Melzi with its gardens. And as a secret tip: walk to the small village Pescalla to the west. Even if Bellagio is crowded, this hidden spot is quiet. To walk back just follow the main road and admire the beautiful houses and gardens!
From Bellagio (or straight from Menaggio) you may want to take the ferry to another picturesque town at lake Como: Varenna. A lively spot with all the tourist stuff: shops, bars, terraces, restaurants and a long scenic lakefront walkway. A steep walk uphill there is a castle you may want to visit. Further south is the city of Como's counterpart, called Lecco, a larger lively town.