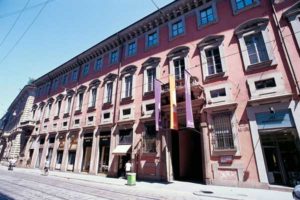 This a beautiful museum housed in the palazzo of the nobleman Gian Giacomo Poldi Pezzoli (19th century), very close to the Scala in the Via Manzoni. Among the numerous paintings from the 14th to the 18th century you'll find the Madonna and Child by Andrea Mantegna , the Lament over the Dead of Christ by Giovanni Bellini , the Madonna and Child and Lament over the Dead of Christ two painting by Sandro Botticelli or the Portrait of a young woman a masterpiece by Antonio Pollaiolo , but also work of Piero della Francesca. The museum is also housing a collection of wonderful jewellery, Murano glass , porcelain, firearms, halberds, swords, tapestries, Persian carpets, fragments of Coptic textiles and a large collection of watches and clocks.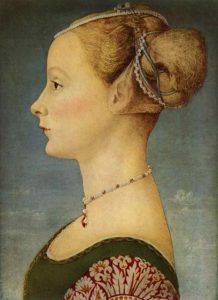 Aldo Pomodoro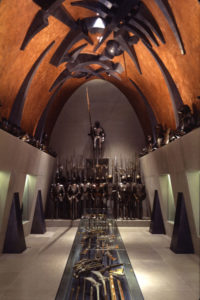 Do not forget to visit the magnificent armoury directly to the left of the entrance. This room houses the collection of beautiful arms of Poldi Pezzoli and the display as it is now has been designed by 20th century artist Aldo Pomodoro, know for his large metal objects throughout the city. The display is impressive and a work of art in its own! Pomodoro is famous for his "Sphere within a Sphere" sculptures. There is also work of Pomodoro at the Banca Popolare ("Falling Movement") and on Piazza Meda ('Large Disc") . In the Sant'Angela Merici church you can admire the altar designed by Arnaldo and his brother Giò ( Via Cagliero 26, north west of Stazione Centrale ).
Audio guides available in English (inclusive in ticket price). There is a calendar of temporary exhibitions. The museum website offers a beautiful guide of all paintings (sometimes with audio guide, phonetic English). The Museum is one of the four Historic House Museums (the others are the Villa Necchi , the Museo Bagatti Valsecchi and the Casa Museo Boschi Di Stefano) for which a passe-partout is available.
Accessible to the disabled, but no parking nearby.