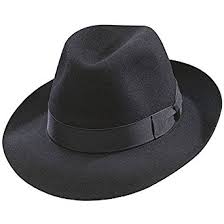 Shocking news in the world of Italian fashion: the 160 year old factory of the famous Borsalino hat has been declared broke. It is not that the hat of all hats is no longer popular, but bad financial management seems to have done the firm in. There is hope of a restart, however, as a Swiss investor has already taken care of some of the debt.
Umberto Eco's hometown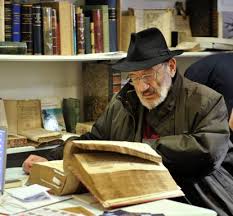 The hometown of the Borsalino is Alessandria in Piemont, where the writer Umberto Eco (The Name of the Rose) was born as well. And as of many national and international celebrities there is a picture of Eco wearing the hat. Maybe the most famous picture in which the hat is worn, is that of the final scene of Casablanca. Both Humphrey Bogart and Ingrid Bergman where a Borsalino there.
Two million Borsalino's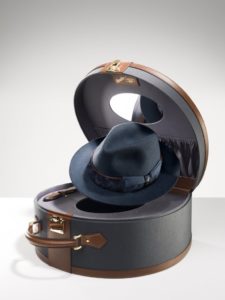 The inventor of the hat, Giuseppe Borsalino, nicknamed Siur Pipen, started his firm in 1857, but it was his son Teresio who really managed to make the hat famous all over the world. A big step was taken when the Borsalino won a prize at the 1900 Paris World Exposition. During the Roaring Twenties the firm produced 2.000.000 hats a year! Incredible, if you know that there is large amount of manual labour involved in making the felt and constructing the model.
Let us hope that this quintessential symbol and icon of Italian Design and Fashion survives the current crisis! For the moment the stores remain open, so if you are not confident this is your last chance to buy one. In Milan go to Borsalino Boutique in the Galleria Vittorio Emanuele, the Rinascente warehouse or the Corso Como 10 store.