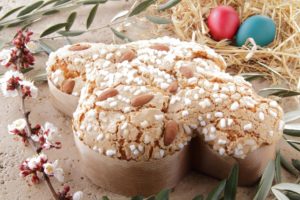 The period of Easter naturally is one if the most important festive days in a catholic country like Italy. Masses and processions are part of the menu in all villages, however small. And there is the inevitable pranzo or lunch of course! All generations of every family come together to celebrate Easter at home or in a restaurant. Be sure to make a reservation weeks in advance as all tables will be booked on the day itself.
The Easter Dove or Colomba
The Easter dove or colomba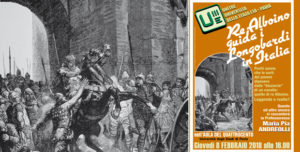 The traditional dolce of Easter is the colomba or dove. It is a type of sweet cake, not unlike the panettone of Christmas, albeit in the form of a dove. Legend has it that it was invented or became known when the Longobards (we are talking deep Middle Ages here) took in the city of Pavia after a siege of months. To convince the Longobard king Albuin not to kill them, the inhabitants decided to prepare a delicious, irresistable sweet bread for him in the form of a dove, the symbol of peace. And it worked! Another variant has it that the colomba was the result of the visit of the Irish monk San Colombano to Pavia, who, refusing the rich meat dishes offered him by the Longobard queen Teodolinda, turned them into the sweet cake bread that from then on was named after him. There are still other legends about the origin of the colomba so who knows which one is true?
Whatever the true story is, in the 1930's the Milanese entrepreneur Motta decided to produce the colomba on a large scale as a dessert for Easter. Nowadays you will find a large choice of different types of colomba in every supermarket. You can make one yourself, following the traditional receipe (see mytravelintuscany.com) but in Italy you can often get one for 1 euro if you spend a certain minimum amount of money in the supermarket, so why bother?