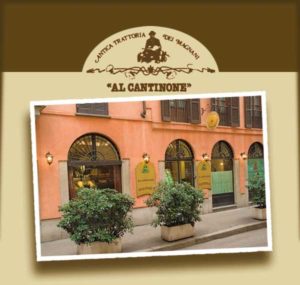 In Milan there are thousands of restaurants which leads to an embarrasment of choices. Although traditionally there were different types of restaurants, like osteria, trattoria, ristorante and the like, the difference between these types generally has blurred, so you do not really have to worry about the precise denominations. They all serve more or less the same type of food. As a general rule you may find it worthwhile to stay away from the touristy areas (around the Duomo , the Galleria and the Scala ) and take the effort to go a little out of city center: prices drop and more importantly, the food usually becomes better. There are some exceptions of course and these are mentioned in this post: the restaurants in Milan Center with the best price-quality ratio.
The Italian menu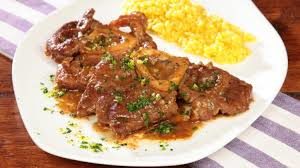 The first thing to keep in mind is that Italians dine later than in many other (northern) countries, so don't try to get a decent meal before 7 pm, but preferably go at 8 pm or even later. In case you really need to fill up in before, you might try one of the italian style fastfood restaurants . But the aperitivo may be a better idea. The traditional Italian menu offers a range of courses, from the antipasti (starters), via the primi piatti (first courses, pasta and/or risotto), secondi (meat, fish) with contorni (vegetables) to the dolci , fruit and/or desserts. Italian coffee and maybe a digestivo to round up! An exception to this rule is the typically Milanese piatto unico of the ossobuco alla Milansese (meat with risotto) in which the first and second course are combined.
One usually doesn't eat one's way all through the menu, but restricts oneself to two or three courses ( antipasto+primo , primo+secondo , plus dessert if you like). This would generally already present a full meal. The exception to this are the meals on feast days and the traditional Sunday lunch (especially in the Oltrepò Pavese countryside).
In most traditional restaurants you do not tip, as this is already taken into account by the coperto you pay (usually a few euro per person). You also commonly pay at the cash-desk instead of at the table. If you are not sure, just look around and see what happens at other tables.
Recommended restaurants in Milan Center
Acqua di Mare
Formerly this was the Locale I Tre Fratelli , but the brothers went off and Beppe the new ristoratore turned it into a fish restaurant. Conveniently located on the Corso Magenta , on the route to the Last Supper , you could use this as a before or after lunch/dinner stop. You are advised to let your choice guided by the chef to experience the best the Acqua di Mare has to offer. The atmosphere is friendly and family-like. Some of the possible dishes that might appear on your plate: cavatelli al tonno fresco -pasta with fresh tuna linguine ai frutti di mare – thin spaghetti with seafood rombo al forno – ray from the oven orata al limone – sea bream with lemon.
Al Cantinone
One of the oldest restaurants of Milan, located in a historical building in plain city center, this is a sure winner, not just for tourists. Originally a wine cellar, then a wine bar and a real restaurant from the late '60s, this place has a long tradition in hospitality. Typical dishes of Lombardy cuisine , such as the risotto with mushrooms and chestnuts, the risotto alla Milanese and the ossobuco are served here. Giving its history and name, it does not come as a surprise that there is also an excellent enoteca on the spot. A bite of Italian: cantinone means big wine cellar, as cantina is the common name for such a cellar and the Italian language uses the postfix -one to designate something big.
Al Mercante
At the very central Piazza Mercanti the restaurant with the corresponding name can be found. It is housed in the Palazzo Panigarola that faces one side of the square. This is a Milanese classic since the '50s offering the traditional dishes of the city and of Italy, like the risotto alla Milanese, polenta and more. In summer you can eat outside and enjoy the beautiful square while tasting excellent food. Prices are quite reasonable given location and quality.
ATMosfera
ATMosfera is a restaurant tram , that offers you a mobile evening out. Two tastefully restored trams , ATMosfera1 and ATMosfera2 , have been transformed into true restaurants with a retro atmosphere. There's a choice of three different menus (meat, fish and vegetarian). The round trip lasts about two and a half hours . Payment may be made directly on board the tram. Every Saturday from 7:30-8.30, you can enjoy a degustazione of typical dishes of traditional Italian regional cuisine, accompanied by selected Italian wines, presented by experts in the trade. These tastings cost € 45,00 per person.
Boccondivino
Not far from the beautiful Sant'Ambrogio you'll find an earthly gourmet's paradise at Boccondivino . justly carrying its name: boccondivino means a divine mouthful and a mouthful of wine at the same time. There's a fixed menu that starts with a welcoming prosecco and (many plates later) ends with fresh and mature cheeses (more than 40 varieties to choose from). In between you have tasted pinzimonio (olive oil mixed with vinegar, salt and pepper in which raw vegetables are dipped), all kinds of hams and salami , pasta , risotto and gnocchi. Several of the best wines will be served, with advice from the restaurant's sommeliers. A place to bring your best (and very hungry) friends!
Buongusto
This very small shop/restaurant is not to be confused with either the Japanese sushi bar Buon Gusto or the Dogana del BuonGusto restaurant that also exist in Milan. This Buongusto specializes in the production of fresh pasta in what they call their laboratory. You can taste the products as well at one of the 28 seats. There is an aperitivo at 10€ and brunch on Sunday.
Cucina del Toro
If you do not want to go far and eat well at a reasonable price the Cucina del Toro might well be the one for you. Located right in city center in between the Duomo and the Castello, this tranquil restaurant offers some of the best dishes to be found in Milan and is a bit of a hidden secret.
Some choices of the menu: gnocchi with goat cheese tagliatelle with cheese and achovies cannelloni with ricotta and vegetable sauce vitello tonnato risotto with tomatoes and mozzarella chopped raw beef of phaesant More examples here . To make a reservation phone or send an email to info@cucinadeltoro.com
Il Marchesino
The ideal though somewhat uneconomical spot for a pre Scala dinner (well, in case you could afford the opera tickets …), practically located in the opera house itself, is also aptly named Ristorante alla Scala. High-end Milanese and traditional food is served here and also special Prima del Teatro and Dopo Scala menus . In case you're really in for a spectacular evening: oysters and champagne! There is also a kind of sushi-bar and pasticceria.
Il Salotto
In general it is not the best of ideas to sit and have your lunch or dinner in one of the Galleria restaurants, as you will pay much for little in a very touristy environment. On the other hand the Galleria is nicknamed Il Salotto as this where the Milanese go to meet people, do informal business and hear the latest gossip. Seeing the Milanese DOC gathering and pass by definitely is worth spending a little time on. To combine the best of both worlds, you might try the restaurant so aptly called Il Salotto . This is one of the better localities in the Galleria and worth a try.
La Dolce Vita
As you stay closer to city center ( Piazza Duomo ) good restaurants are more difficult to find and you are likely to pay more if you find one. This is the case with this one with the obvious archetypically Italian name. Though only a short walk away from the busy Duomo , La Dolce Vita offers a quiet and romantic spot to relax. Each month there is an opera night with a fixed menu at 54 euro.
Pane e Vino
This is a modern style wine bar and restaurant in city center, south west of the Duom o . Apart from the wide range of wines on offer, there is a happy hour aperitivo and lunch restaurant (the closing time is 8pm). There are two menu's with light, tasteful and varied dishes: a traditional one and one with more fantasy to it. As the venue is located on top of ancient Roman tower ruins , there is the possibility to visit the basement and see some of the remains.
Trattoria Milanese
Not to be confused with another establishment with the same name (quite possible in a city with over 6000 restaurants), this 80-year old one is quite close to the Piazza Duomo and a classic. Traditional Milanese/Lombardy dishes are served here, cooked to perfection alla casalinga like nervetti (veal shank), several risotti and ravioli, mondeghili (type of meatballs) , cotoletta alla milanese, foiolo (cow stomach) , cassoeula . A bite of Italian : alla casalinga is the expression used to indicate that something is prepared like the housewife/your Italian mother would have done it. Quality!
Santa Monica Cafè
If you are young (at heart) and in for a lot of fun (karaoke) right in city center, you may want to try this one out: Santa Monica , hamburger bar, aperitivo venue, soccer bar ecc. During lunch Santa Monica becomes a self-service bar Italian style. Burger and grilled meats prevail. The karaoke festivities take place on Friday and Saturday nights. Soccer matches on a maxi screen each weekend evening.