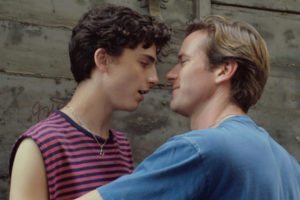 Three years ago I read the beautiful and moving novel Call me by your name by Andre Aciman, a writer I did not know by then. His book turned out to be a delight and had me laughing, nail biting and almost crying consecutively. Reading it was thrilling adventure and I could not but give it a five stars review on Goodreads. I wrote: "This must be the novel with the highest density of truly beautiful observations I have read sofar: "This is where I dreamt of you, before you came into my life." Or: "Perhaps, in the end, it is because of time that we suffer." Etcetera. Starting off on a humoristic note, of the trials and tribulations of a young guy in love with another man, without knowing yet whether the other guy knows or not, it ends in melancholy. Very beautiful and moving this novel will stay with me for a long while." And now, rereading some of the quotes I cannot but call some of Aciman's prose  Shakespearean. Call me by your name is a modern, gay, Romeo and Juliet.
Call me by your name the movie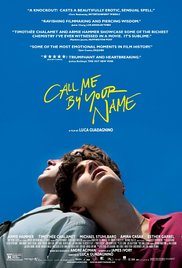 A few weeks ago I heard to my excitement that the novel was turned into a motion picture movie. To my delight I read that the role of Elio was performed by Timothée Chalamet. He is a young handsome actor I saw perform in the Homeland tv-series. A perfect choice! I cannot wait to go and see the movie, also as it is situated in the Italian summer residence of the family. Consequently, all the scenes were filmed in Italy as well. I am happy that the title of the book was taken as the movie title. Please note the beauty of it. Instead of the more common phrase 'call me by my name' it reads 'call me by your name', one of the most beautiful things Oliver says to his young lover. An expression of true, deep love and a longing to become one. Go and see this magnificent love story and read the book as well.
Some citations
Here are some of the beautiful phrases that I highlighted in the book:
"Having my heart jump when I suddenly heard his voice or saw him seated at his seat when I'd almost given up hoping he'd be among us tonight eventually blossomed like a poisoned flower."
"Was he my home, then, my homecoming? You are my homecoming."
""Call me by your name and I'll call you by mine,"
"He was my secret conduit to myself—like a catalyst that allows us to become who we are"
"I squirreled away small things so that in the lean days ahead glimmers from the past might bring back the warmth. I began, reluctantly, to steal from the present to pay off debts I knew I'd incur in the future."
"Whom else would I ever be able to call by my name?"