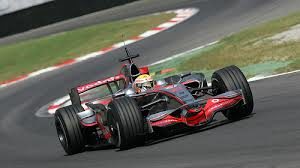 Monza is mainly known abroad for its Formula 1 racing track, but hosts a few other artistic and historical gems as well, apart from being a pleasant city to visit on its own. There is the historical city and there is the park of which the Autodrome is part. Both are equally large, with Monza lying at the base of the park.
The treasury of queen Teodolinda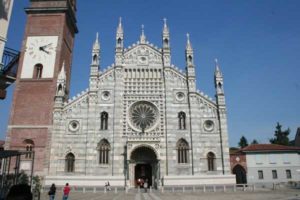 In Monza you need to visit the Gothic Duomo or Basilica of San Giovanni Battista, that was originally commisioned in the 7th century by the Lombard Queen of Italy, Teodolinda, but rebuilt in the 14th . The major attraction in the church still is connected to the queen though, the Teodolina treasury , which counts as one of the most important treasuries in artistic-historical value in the world. It has now been organised as a museum ( Museo Serpero , Tues-Sun, 8€) with 9 rooms. The major objects of art (among many others) are the golden votive crown of the queen, an ivory diptich of 500 and a marvelous piece of Longobard smithswork, a golden hen and seven chickens, representing Lombardy and her seven provinces. In the church itself look for the evangelicatorio or choir by Campione and Teodolinda 's chapel with the Iron Crown of Lombardy. Definitely worth the trip!
Villa Reale and the park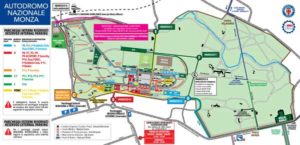 After visiting the Duomo , head for the park to relax and admire the Villa Reale and its gardens. This 18th century palace complex is being restored but still open for the public.You may visit the Royal Chapel, the Rotonda orangerie, the Royal apartments and the Royal Theatre.
( In 2011 the Lega Nord party opened a few (fake) ministeries in the Villa, to protest agains the Roman (southern) dominance as the capital of legislature. These see's were subsequently declared illegal and closed by the Monti government in 2012 .) Finally then there is the park with the Autodrome racing circuit , that is open for public at a fee of 5€ on days without events, from 8-6:30 (lunch break 1-2:30). A calendar of events is available at the Autodrome website. The F1 race usually takes place in september.
Not far from the park (east) lies the village of Arcore , where the bunga bunga feasts of former pm Berlusconi are said to have taken place (some people call it (H)Ar(d)core for this reason).
Transport 
The easiest way to get to Monza from Milan by public transport is to take the regional train from Porta Garibaldi railway station (15 minutes) .